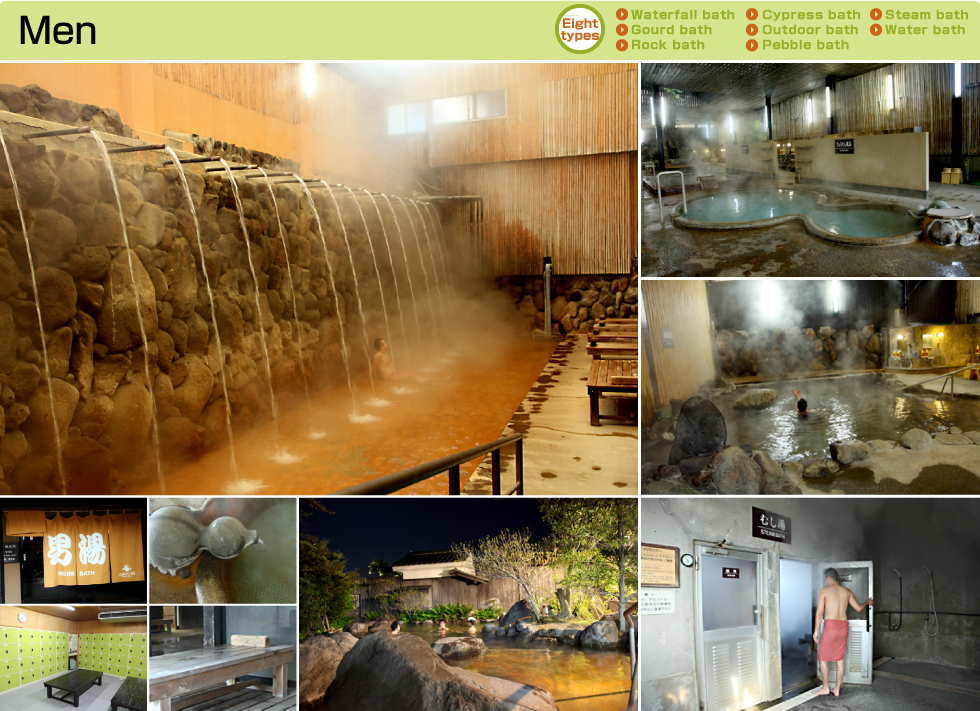 In the men's main bathhouse, there are 8 different types of baths.
The main attraction is the bath consisting of 19 waterfalls, where the water from the hot spring comes gushing down from 3 meters above onto your shoulders, hips, legs etc.
You can also enjoy the other 7 types, for as long as you like.
The entire facility is very spacious with 169 lockers that can be enjoyed by even groups.
We have many foreigners visiting our hot springs, to whom we show around the facilities so that they can enjoy the hot springs to the fullest.
※The lockers are free.