How to enjoy Hyotan Onsen
HOME > How to enjoy Hyotan Onsen

Enjoy both onsen and cuisine!
Long hours relaxation course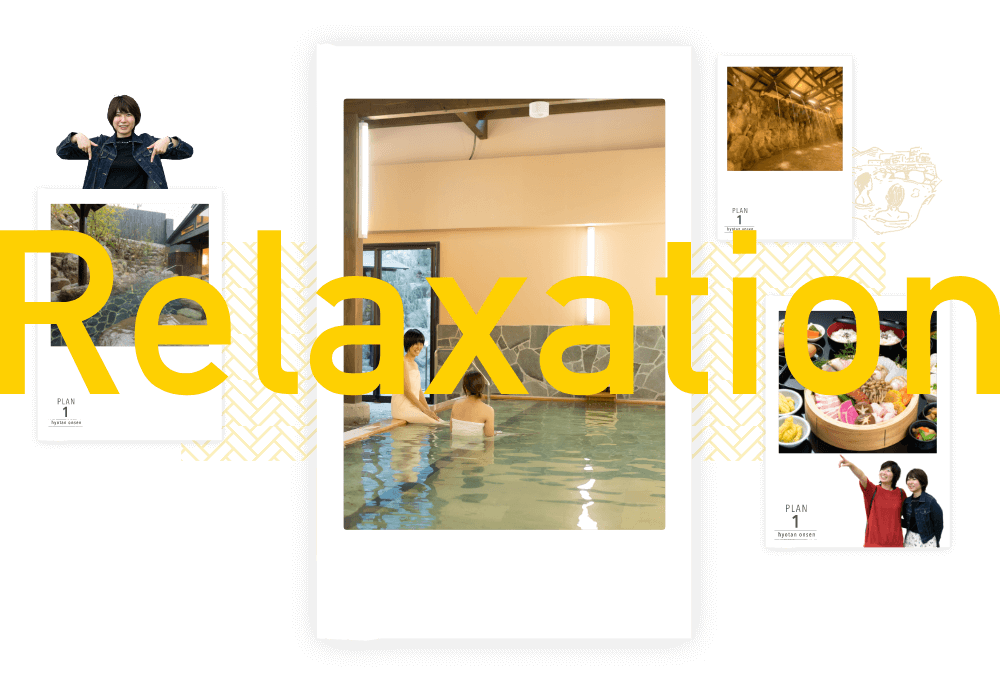 100 % natural hot spring water flowing freely into 8 different baths.
Wouldn't want to miss out the onsen or the cuisine, would you?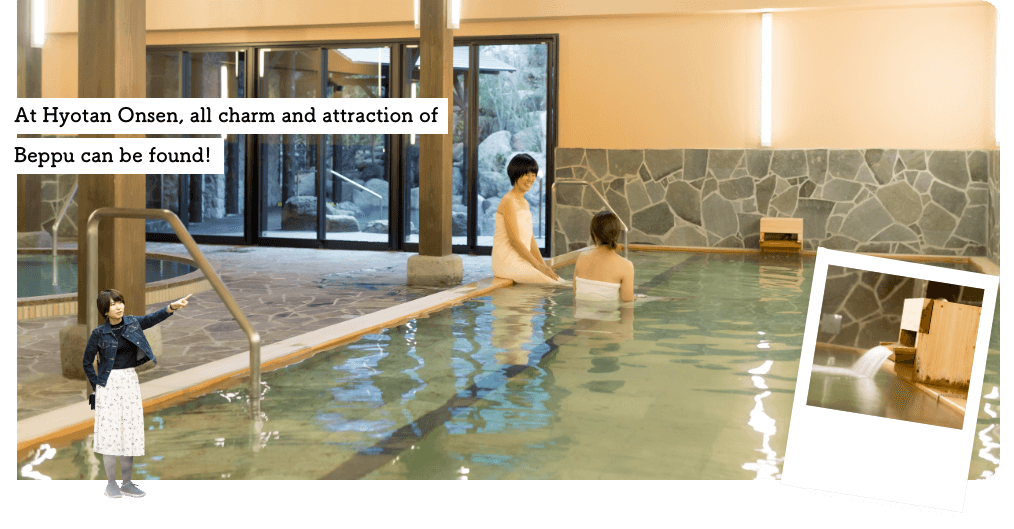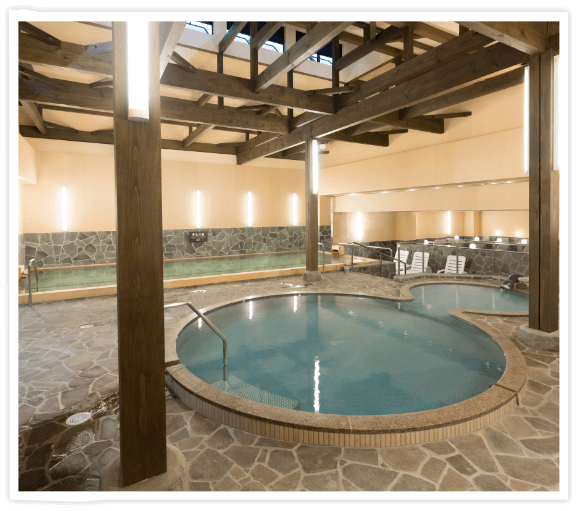 Hyotan Onsen is concentrated with the fascination of Beppu.
Let's enjoy every corner of it!
8 different type of baths in total make Hyotan Onsen look like a hot spring amusement park. There are of course open-air baths, family bath, steam bath, sand bath, and the main bath with waterfall; these attractive baths make our hot spring resort the best in Beppu.
The variation of bath types is not the only appeal of Hyotan Onsen. We particularly emphasize that the water is 100% natural and flowing directly from the hot spring source.
Many hot spring bathing facilities add tap water to control the temperature of the bathes or use the spring water which has naturally cooked down, while Hyotan Onsen uses water from the source instantly cooled by Yumetake, a cooling system made of bamboo with our original unique techniques. The water has a good reputation for its smooth and soft texture.
Types of hot spring baths

Hyotan Onsen, water-fall bath, cypress bath, walking bath, steam bath, open-air bath, sake-cup bath(for women), stone bath( for women), rock bath(for men), cool water bath(for men)


No time-limit, relax and detox at sand bath♪
Sand bath is the place to enjoy covering yourself, your family, and/or friends with sand. The sand heated by hot spring steam, it covers you with gentle, comfortable warmth.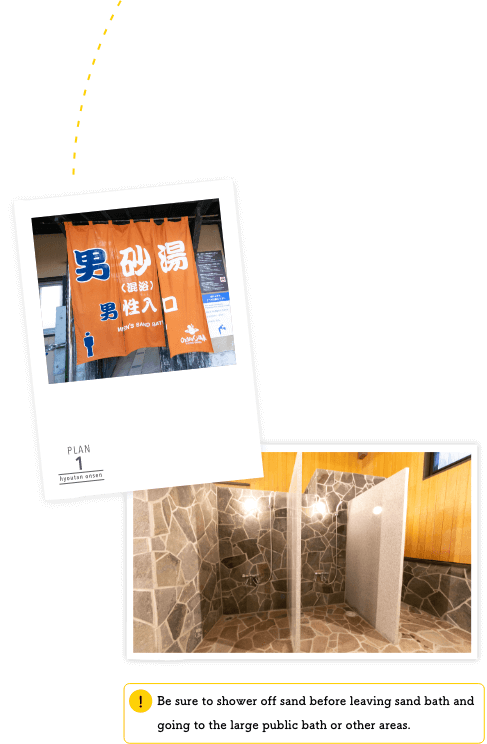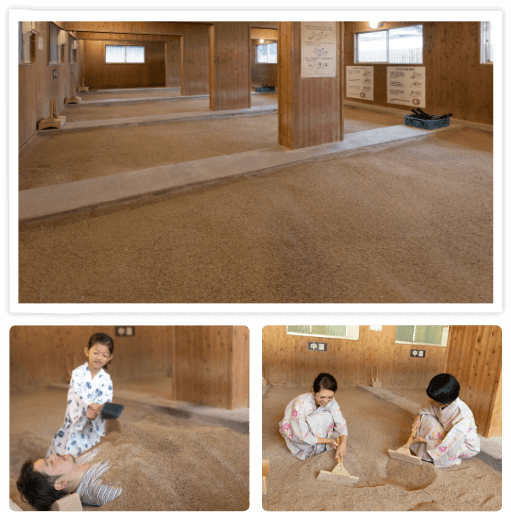 A delightful point of Hyotan Onsen's sand bath is there is no time limit. Sweating gradually, you can enjoy a good time with your family or close friends, or sit back and relax alone. It helps you relieve stress and fatigue.

After taking a sand bath, step in the shower and find your body and mind refreshed! Stretching out your legs and soaking in the large bath tub sounds great, it would be even better if you combine with a steam bath which helps smooth your skin for further detoxing. Give it a try!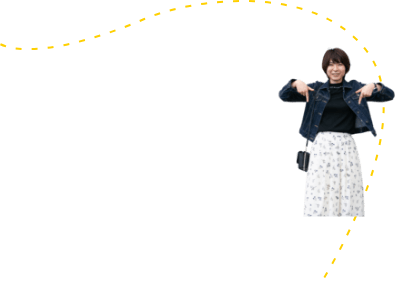 Jigoku mushi is a method of cooking with steam,
a long tradition of Kan'nawa Onsen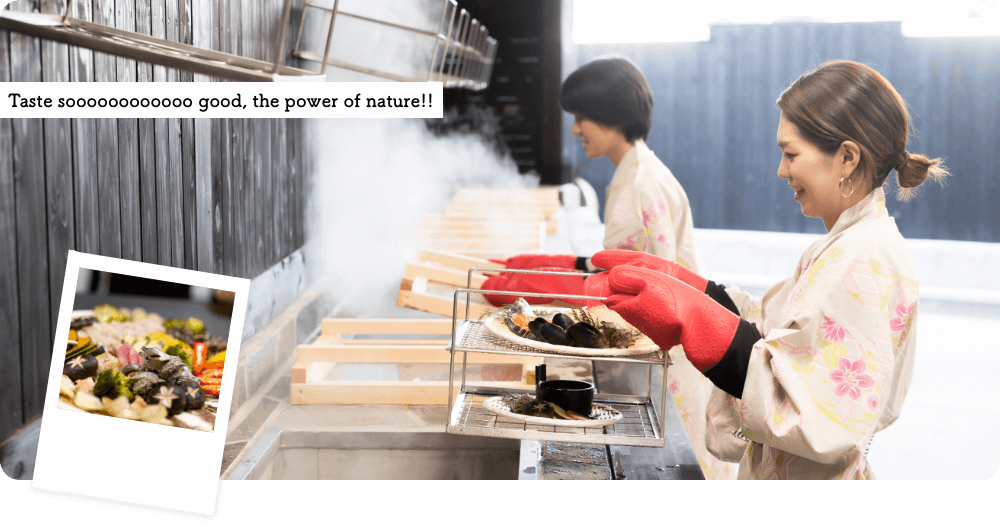 Steamed dishes are gifts from earth Steam from the hot springs warms up your body and soul
In Beppu, hot springs are called Jigoku meaning hell, and cooking with steam from the hot springs is called Jigoku mushi. You are welcomed to enjoy Jigoku mushi dishes that were carefully steamed on Jigoku gama stoves at Hyotan Onsen.
Heat of the steam from the onsen is definitely a gift from earth. Jigoku mushi is recognized as a good way to bring the best flavors out of the ingredients, these special dishes have been handed down through the years. Diners give a voice of wonder, "Vegetables are unbelievably sweet!" Fresh steamed local dishes warm your heart and body. Hyotan Onsen's Jigoku Mushi kitchen provides an authentic experience of cooking with Jigoku stove.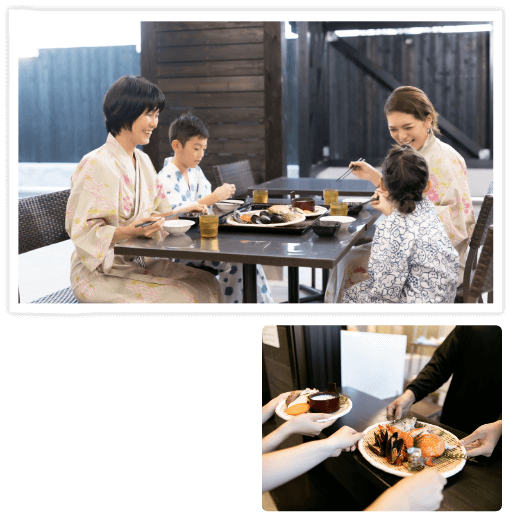 JIGOKU MUSHI

Forget about time, take it easy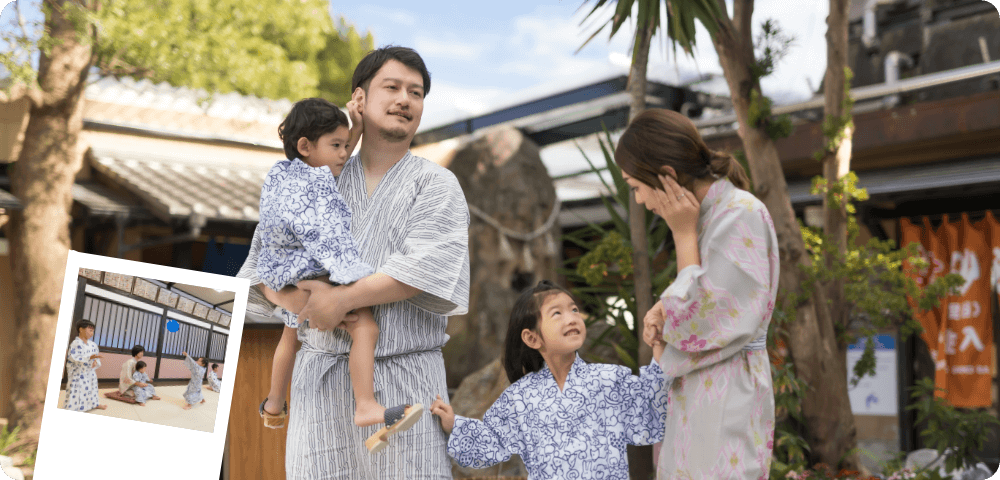 It would be awesome to have a drink while your body is warmed up!
We provide a spacious restaurant Yurari which is over 50 square meters, there is also a rest area where guests can relax by wearing yukata, or kimono bathrobes, which feels like being on a short vacation. Enjoy precious time with your friends and family while relishing Oita's local cuisines and sake.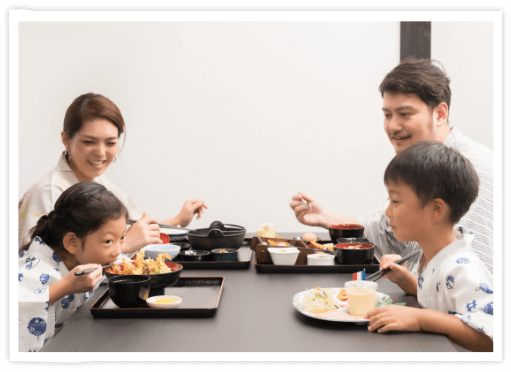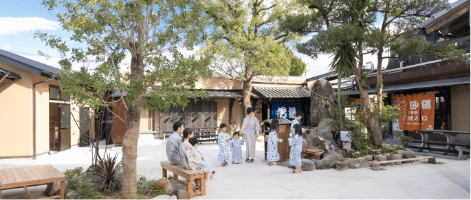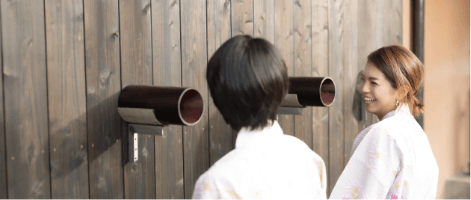 Experience traditional hot spring therapy, inhaling steam from onsen
A space for inhaling onsen steam is a rare spot to experience conventional hot spring therapy. This space is very popular because there is few other hot spring bathhouses provides such a facility. It can ease symptoms of bronchitis and asthma. It also works as a natural facial treatment steamer.
In our courtyard, take a sip of hot spring water and get its ingredients directly into your body. Spend a leisurely time, while exposing yourself to the cool breeze.
You can bathe in the onsen over and over again, other than the private family bath.
After enjoying a drink at the rest area or savoring meals and sweets specially made here, going back to hot spring sounds like a great idea. Enjoy Hyotan Onsen as much as you like!