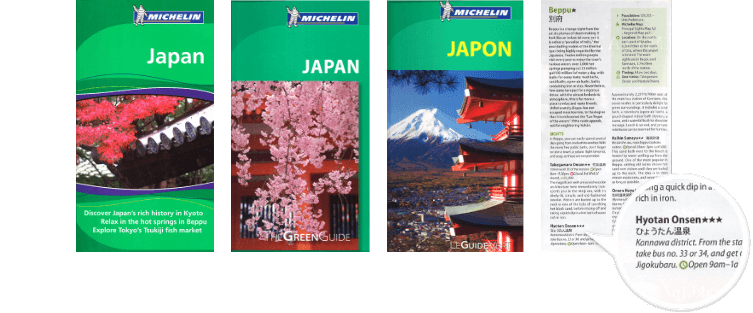 Hyotan Hot Springs is the only hot spring in Japan
That has been awarded three stars by the
Michelin tourist guidebook.
Hyotan Hot Springs is a famous hot spring of the Kannawa Hot springs in Beppu, which has the largest amount of hot spring water. It is said to be "the most beautiful hot spring facility in Beppu with a highly recommended waterfall bath
and sand bath"
Although we are not certain of how Michelin evaluates the facilities, we believe that we were awarded 3-stars because of the many unique baths and the Japanese-style courtyard in which you can wear a yukata and clogs.