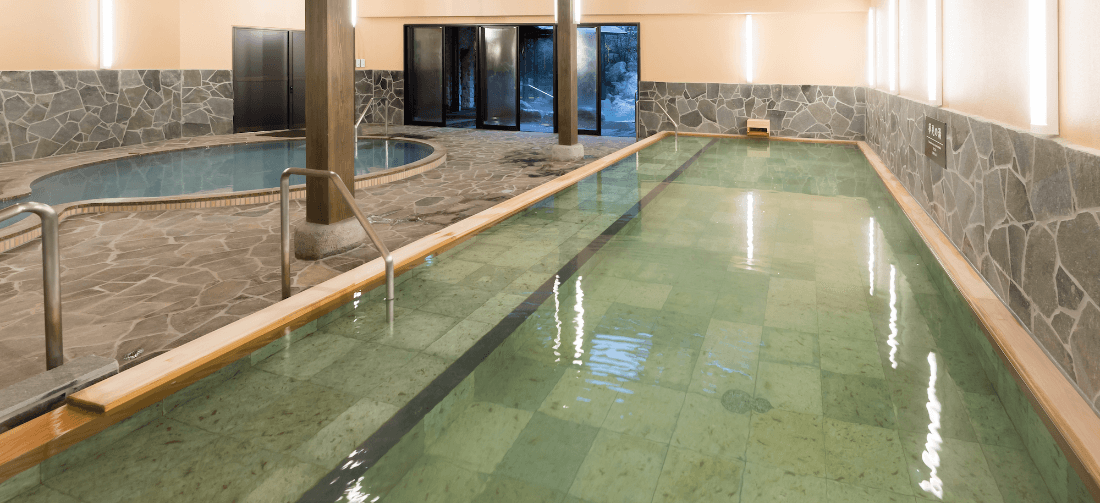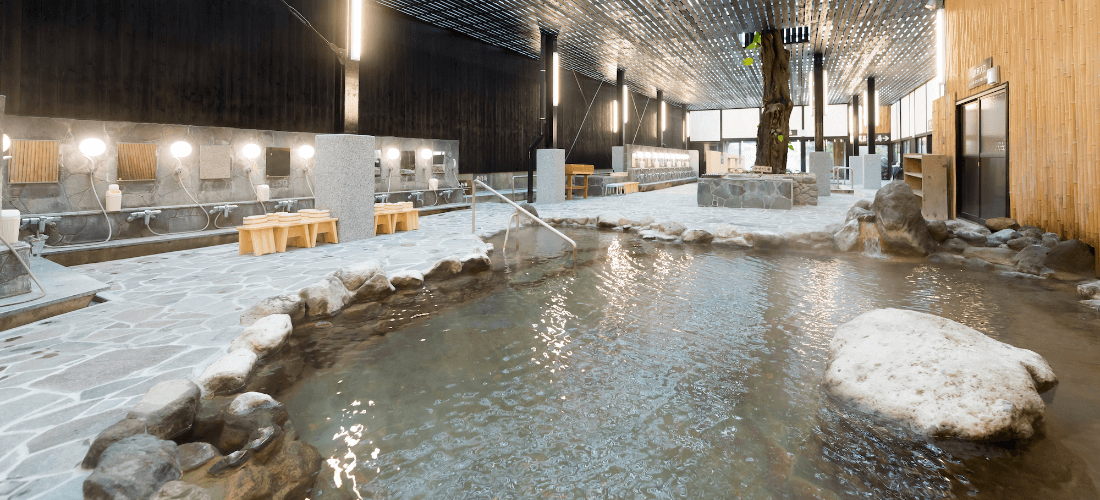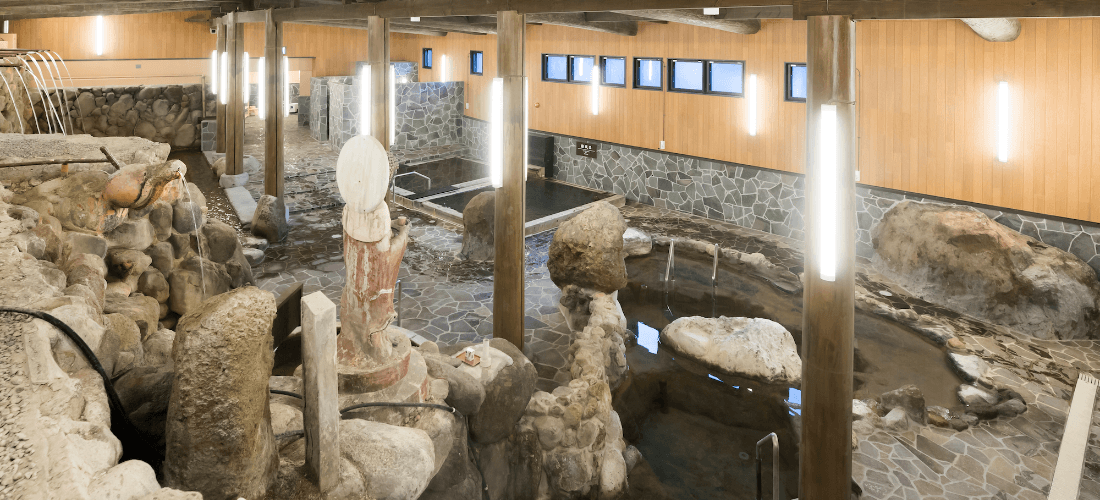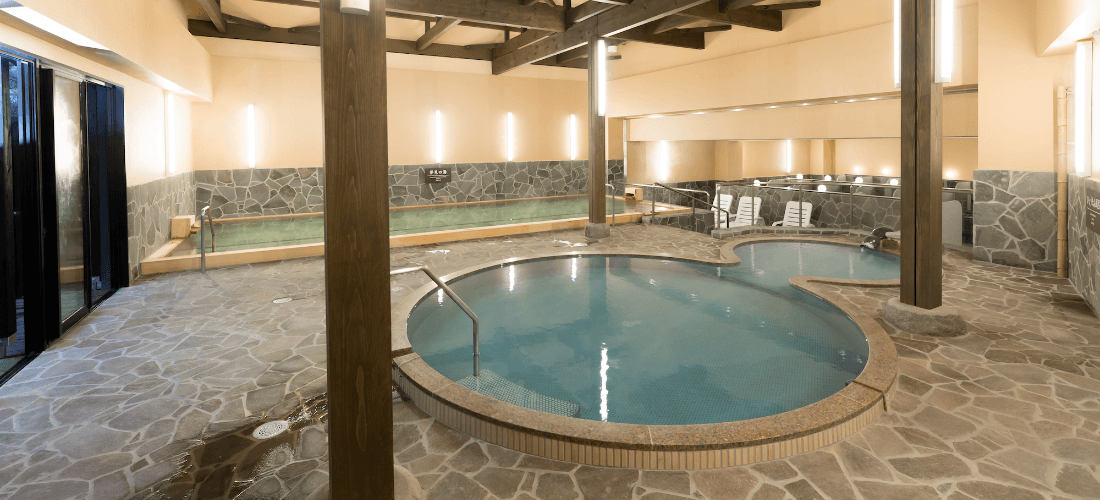 Large public bath is one of the various types
of hot springs at Hyotan Onsen
Yumetake, our unique hot spring water cooling system made of bamboo,
makes our free-flowing 100 % natural spring water onsen possible.
Amenities

Rental bath towel
(Rental: 200 yen including tax)

Yukata
(Rental: 300 yen including tax)

Rinse in shampoo&
Body soap (FREE)

Hairdryer
(FREE)

Amusement
(standard)
Bath soap and towels are for sale.
Quality
Spring quality
Sodium - chloride spring (Mild acidic hypotonic hyperthermal spring)
Temperature
Source temperature: 100.4℃ (212.72℉) pH:3.1
Spring volume: 500ℓ/min
(Analysis date: February 22, 1994 Oita Prefectural Institute of Health and Environment)
Benefit
neuralgia, muscle pain, joint pain, frozen shoulder, motor paralysis, joint stiffness, bruise, sprain, chronic gastrointestinal disease, hemorrhoids, coldness, recovery phase,
Fatigue recovery, health promotion, chronic skin disease, cuts, burns, physically weak children, chronic gynecological disease, Chronic constipation
※ It is beneficial for chronic gastrointestinal diseases when drinking.
- Patient should not bathe (Contraindications for bathing)-
Acute illness (especially fever), active tuberculosis, cancer, severe heart disease, respiratory failure, renal failure, hemorrhagic disease, severe anemia, other issues with ongoing diseases, or during pregnancy (especially first and last trimester).
Amenity
Hair dryer, 2-in-1 shampoo, body soap
Bathing Time
Family baths reception is up to 12:00 AM.
※Please bring your towels or bath towels. There are also towels available for purchase.
Precautions
NO PHOTO
NO TOWEL IN BATHTUB